Many architectural firms produce award-winning designs but forget what it was that their clients really wanted and needed. M Squared Design's philosophy is to produce award-winning designs that are a win for the client too.
At M Squared Design, we believe that your project's design experience should be a smooth transition to a successfully completed project. There are many obstacles to this process that can pop up during the design process. Unfortunately, a major obstacle is the architect involved. Over the years, we have rescued many projects that the client brought to us midstream because they could not work with the firm they originally hired.
At M Squared Design we are committed to working with you to give you the personalized attention you deserve and the results you want. We are confident in our design skills and our ability to work with all people on all types of projects including residences, commercial projects such as churches, sports facilities, office buildings and office spaces, and retail. We look forward to working with you.
Here is what our clients think:
". . . wouldn't consider any other architect"
"Mark created an amazing layout for our church. What began as an empty space and a few partition walls would soon become 37,000 square feet of one of the most modern and contemporary churches in Hawaii. Mark was willing to work with us and our changes and opinions; which there were many of! In the end, we ended up with a layoutm and design that continues to draw raves. I've seen Mark's work in designing homes, workspaces and now, houses of worship and wouldn't consider any other architect on the island."
Mike Kai
Senior Pastor
Inspire Church
". . . finished the project sooner than expected"
"At my request, Mark stepped into a project that was
riddled with delays. Contractors and vendors were
pointing fingers at each other and we were just about at
a standstill. Mark helped smooth out the ruffled feathers
and finished the project sooner than expected."
"Great Job Mark!"
Robert D. Pereira
President/CEO
Midas Hawaii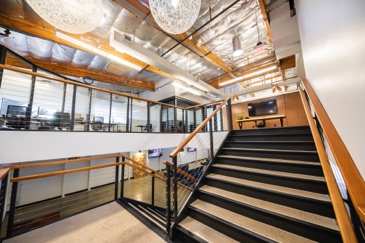 ". . . supreme team player"
"Mark had to play catchup on our project after our architect suddenly passed away. He was able to quickly gather our vision, turning it into a beautiful campus for our congregation. It's tough to please committees, but Mark is a supreme team player and quickly adapted to our needs.
We come away very happy with his work!"
Ralph Moore
Senior Pastor
Hope Chapel Kaneohe Bay



". . . patient, friendly, personal touch"
"As host of The Little Grass Shack, I have had the opportunity to work with quite a few architects through the years. I found Mark to be a consummate professional with a patient friendly personal touch. From value engineered projects to beautiful high-end dream homes, his creativity and insightful sensitivity and knowledge of design, allow him to create livable spaces to fit the needs and lifestyles of today's families. I would highly recommend him to anyone looking for architectural services and look forward to teaming with him on future projects."
James Brennan
Host: The Little Grass Shack

M Squared Design Featured in Houzz
click on logo to see article

M Squared Design Wins Best of Houzz
click on logo to see article